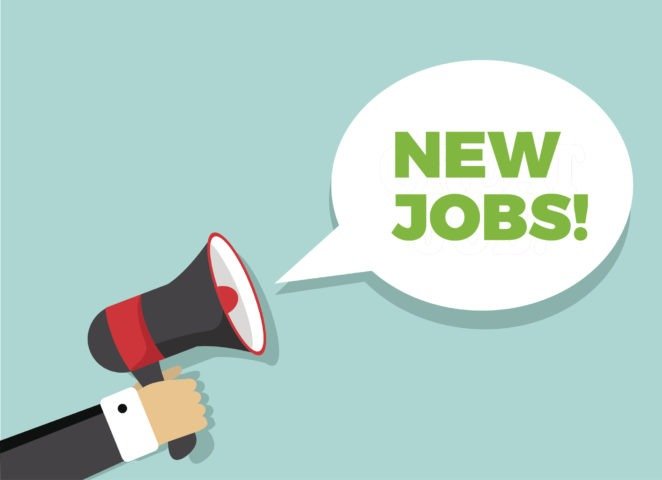 1.Casual Waiter/ress
Job Description: Our little bistro in Marcoola is seeking an experienced wait staff to work with our passionate small team (evening shifts, special functions and the occasional saturday/sunday morning).
Immediate start is required offering somewhere between 5-15 hours/week availability.
This is a casual position that could become a part-time/full time position in the next months, for the right person.
The perfect candidate must be reliable, passionate with great customer service, with good manners & respectful, basic cocktail knowledge and gastronomy, meticulous and hard working!
Backpackers are more then welcome to apply!
If you think you are the right fit for this position, please send us a cover letter and your resume: info@panachebistro.com
Link to ad: https://www.gumtree.com.au/s-ad/marcoola/waiting-staff/casual-waiter-ress/1233915600
2. Cook for evening pasta restaurant
Job Description: Looking for a cook for my evening restaurant Experience or knowledge on pasta making is essential. The restaurant is open 5 days a week, Wednesday to Sunday, evening only. Location Woombye, 2 minutes from Big Pinapple
Link to ad: https://www.gumtree.com.au/s-ad/bli-bli/chef-cook/cook-for-evening-pasta-restaurant/1233907061
3. Sandwich Hand/Short Order Cook
Job Description:

Link to ad: https://www.gumtree.com.au/s-ad/maroochydore/kitchen-sandwich-hand/sandwich-hand-short-order-cook/1233904080
4. Kitchenhand Wanted Rice Boi Mooloolaba
Job Description:
Link to ad: https://www.gumtree.com.au/s-ad/mooloolaba/chef-cook/kitchenhand-wanted-rice-boi-mooloolaba/1233562156
5. Kitchen Staff Needed
Job Description: Great opportunity to work at Oliver Brown Kawana Shoppingworld.
2 days work at Kitchen (Cafe food)
3 days work at the front (desert and drinks)
The job can provide the thorough training and you will gain the experience of cooking cafe food and drinks.
We are looking for someone who is passionate about work in hospitality and eager to learn new skills. Previous working experience is preferred. If you are interested, please send your resume to oliverbrown.kawana@gmail.com and we will arrange the interview ASAP.
We are looking forward to meet you!
Link to ad: https://www.gumtree.com.au/s-ad/buddina/kitchen-sandwich-hand/kitchen-staff-needed/1233490349
6. Casual/Part-time Wait Staff / Servers needed in Sippy Downs
Job Description: Casual/Part-time Wait Staff / Servers required for day & night shifts, Weekdays & Weekends. Coast Dumplings is an modern Chinese Restaurant in Sunshine Coast Sippy Downs.
We are looking for staff with an absolute can do attitude, you must be energetic, good communication skills in English.
If you have no relative working experience, we will provide general training, but experienced worker would be preferred.
Ideal job for UNI STUDENTS, HIGH SCHOOL STUDENTS who need working experience. Please email your RESUME to coastdumplings@outlook.com or made a call to 0487088512 for an interview & immediate start.
Link to ad: https://www.gumtree.com.au/s-ad/sippy-downs/waiting-staff/casual-part-time-wait-staff-servers-needed-in-sippy-downs/1233487761
7. Dish Hands & Kitchen Hands
Job Description: Green Zebra Restaurant & Bar is looking for motivated young individuals to work with our Kitchen Team. To be considered for the role, you must: Be hard working and motivated, Be well presented and have a can-do attitude; and Love great food! Send your resumes to info@greenzebrarestaurant.com.au to be a part of the most exciting venue on the Sunshine Coast!
Link to ad: https://www.gumtree.com.au/s-ad/parrearra/kitchen-sandwich-hand/dish-hands-kitchen-hands/1233465270
8.  Bartenders, Section Waitresses and Waiters,Front of the House Staff
Job Description:
Please direct all resumes and enquiries to ali@pier33.com.au.
Section Waiter & Waitress, Bar Staff and Bartenders
As a member our front of the house team you will need;
A positive attitude, presentation and professional work ethic.
Ability to work in a section in a busy environment (Wait Staff & Bar Staff)
Possessing bar and cocktail knowledge (Bar Staff).
An ability to multitask and service several customer groups in a busy restaurant & bar environment.
Effective communication skills & the ability to build rapport with our guests
Attention to detail
An ability to remain calm whilst working with speed and urgency under pressure
Flexible availability over a 7 day rotating roster, including nights, weekends and public holidays.
Pride in work and guest experience.
Demonstration to proactively contribute to team culture and have a 'team first' approach.
A valid RSA certificate.
Link to ad: https://www.seek.com.au/job/40403516?type=standard&searchrequesttoken=ac3b9e7c-b788-4359-a21f-05fad4531eac
9.  Waitress/ Front of house staff
Job Description:Elevate is the newest cafe and cocktail bar along the Mooloolaba esplanade. We are searching for experienced barista staff to join our motivated team.
Applicants must have.
* At least 1 year experience.
* Able to work in a fast paced environment.
* Available weekdays and weekends day or nights.
* A drive for customer service
* Bright and confident personality
* RSA
* Confidence in lattè art.
Link to ad: https://www.seek.com.au/job/40286639?type=standard&searchrequesttoken=ac3b9e7c-b788-4359-a21f-05fad4531eac