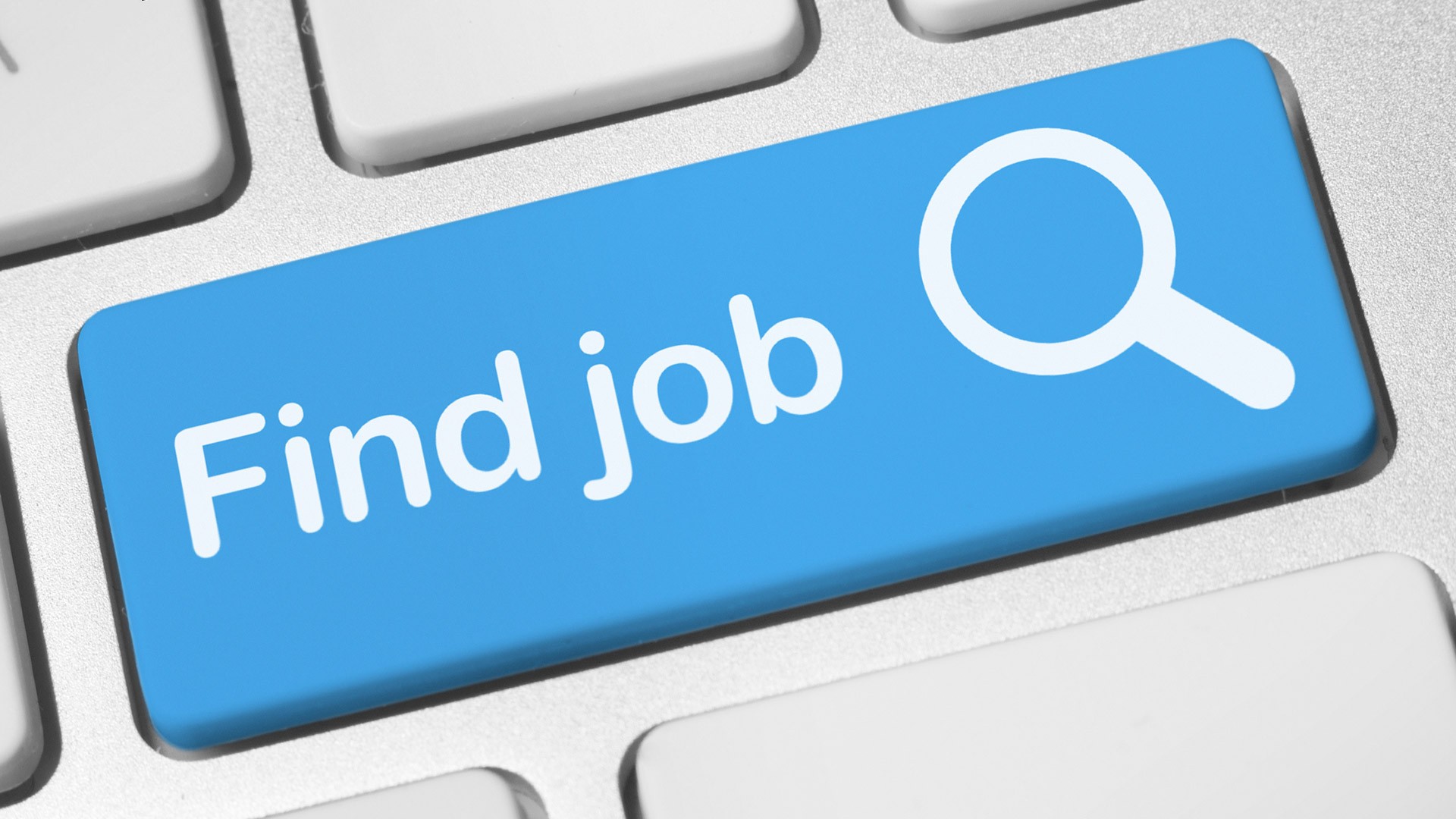 1. Senior Wait Staff /Barista
Job Description: Looking for very experienced wait staff to work across 3 venues in Mooloolaba. To apply for this job you must have Minimum 2 years experience as a floor staff Be well presented Open and friendly, capable of banter Physically fit to do the job Available nights and weekends Barista skills are preferred Fast and flexible learner Wine and cocktail knowledge to sell, not necessarily make however this would be a bonus RSA Friendly personality, able to put on a smile even under pressure and the ability to sell ice to an Eskimo. Please respond with your name, age and mobile number for a phone interview
Link to ad: https://www.gumtree.com.au/s-ad/mooloolaba/waiting-staff/senior-wait-staff-barista/1225800422
2)

 

C

ook Wanted!!! Asia

n restaurant 🙂

Job Description: We are looking for a Cook who loves Asian Foods!

The communication in the kitchen is the most important for us. Therefore, we would prefer the staff who can speak Chinese, Thai, or Korean.

Please contact Natalie 0494523859 for further detail regarding this job.

Thank you!

Link to ad: https://www.gumtree.com.au/s-ad/maroochydore/chef-cook/cook-wanted-asian-restaurant-/1225973889
3. Experienced Short order cook
Job Description:
Looking for passionate cook to join our already great team in Caloundra!
Must Have:
Great / Positive Attitude
Good flexible availability
Reliable Transport
Permanent Residency
A great work ethic
Attention to detail
Perks of the job:
Work with a great / happy team in a friendly environment!
Views of the Ocean
A chance to be creative
Your experience and input will be welcomed
Long Term position
Undercover parking
Email your resume to caloundrajob@gmail.com
Please note due to the amount of applications received we can only respond to applicants successful in gaining an interview. Thank You.
Link to ad: https://www.gumtree.com.au/s-ad/caloundra/chef-cook/experienced-short-order-cook/1226165016
4. Dishwasher & cafe all rounder
Job Description: Seeking a dishwasher and cafe all-rounder for an immediate start in Buderim. Must have previous experience in a similar role. The job will mainly be dishwashing and cleaning with some prep work too.
Looking for someone who's super friendly, hardworking and fast but efficient. Someone very energetic and quick on their feet.
Please take the time to tell us about yourself, if you send one of those automated replies and don't tell us about yourself and past experience you will not be considered.
Link to ad: https://www.gumtree.com.au/s-ad/buderim/kitchen-sandwich-hand/dishwasher-cafe-all-rounder/1226343447
5. Live in nanny for 2 yr old, help with general cleaning and meals
Job Description: Must have experience with young children. This job would be suitable for anyone studying or retired on benefits. Phone 0404489634
Link to ad: https://www.gumtree.com.au/s-ad/bli-bli/other-jobs/live-in-nanny-for-2-yr-old-help-with-general-cleaning-and-meals/1225792541
6) Casual Host / Hostess in Noosa Heads
Job Description: A bar/restaurant in Noosa Heads is seeking a casual Host / Hostess (up to 20 hours per week) to join our team.
To be considered for this role you should:
Be available at both days at weekends
Have at least 1 year of experience as a Host / Hostess
Have Australian work rights
Link to ad: https://www.seek.com.au/job/39742774?searchrequesttoken=92e8598c-90bd-44d4-802b-eb03a2b3c79a&type=standard
7) SUNSHINE PLAZA CASUAL SALES ASSISTANTS
Job Description: Shaver Shop is Australia's market leading specialist retailer in the rapidly growing personal grooming market.  Shaver shop dominates its core business of both men's and female hair removal.
There is now an exciting opportunity for passionate Sales  Assistants to join our Corporate Network in our SUNSHINE PLAZA Shaver Shop. Must be available weekends and late night.
In order to be considered for this exciting role at Shaver Shop you must display the following;
Exceptional Presentation
Hard working and results focused ·
Ability to handle pressure and deadlines·
Strong attention to detail
In return, the successful applicant will have an opportunity to establish a career in a fast growing retail organization that offers plenty of scope for individual development and career progression.
If this sounds like the role for you and you have the passion we are looking for, then apply now!!
Alternatively, please forward your CV directly to recruitment@shavershop.com.au
Link to ad: https://www.seek.com.au/job/39739569?searchrequesttoken=92e8598c-90bd-44d4-802b-eb03a2b3c79a&type=standout
8) Wholesale Nursery Hand
Job Description: We are a long established wholesale nursery based on the Sunshine Coast Hinterland and supply to major retail plant sellers.  Our nursery covers three acres of growing area and we produce quality flowering plants up to 300mm.
We are currently seeking a casual nursery assistant to undertake all facets of nursery work from plant production through to presenting the product at a retail standard. This is an ongoing role.
Key Responsibilities
Production/Maintenance
Potting plants on the potting machine
Mixing media
Weeding, fertilising, pruning
Moving plants
Identify and advise management on pest and disease issues
Check irrigation
Retail Dispatch
Pick orders ready for dispatch
Ensure stock is retail quality
Print bar codes and clean and label stock
Organise stock for delivery
Loading and unloading of truck
Complete paperwork for the office
Skills
To be successful in this position you must have/be:
Driver's Licence and reliable vehicle (not accessible by public transport)
A good understanding of nursery practices and irrigation requirements
Experience working in a nursery and/or the horticulture industry
Basic plant and pest identification skills
Punctual with good attendance
Able to follow instructions with attention to detail and accuracy
Friendly and courteous
Able to work autonomously and as part of a team
Physically fit
Able to work efficiently to deadlines
Adaptable to change
Be happy to work outside in all weather conditions
Fork lift licence (preferred)
Link to ad: https://www.seek.com.au/job/39700139?searchrequesttoken=92e8598c-90bd-44d4-802b-eb03a2b3c79a&type=standard
9) Hospitality Casuals
Job Description:
Australia Zoo is looking for casual staff to add to the amazing team!
Do you have a passion for food in a fast paced environment? With exciting times ahead and plans in place to make dining at Australia Zoo an experience of its own, we are looking for self-motivated and reliable staff wanting to contribute their skills and creativity to the iconic brand.
What this job has to offer you;
Home each evening giving you a healthy work/life balance
Working within an energetic, friendly environment with an atmosphere like no other
There are no split shifts and wages are paid weekly
Staff benefits and industry discounts
Kitchen Hand duties include:
Prepare food for services
Cook food in various utensils and grillers
Keep a sanitized and orderly work station
Ensure all food and items are stored properly
Cooking menu items in line with current recipes and procedures
Food & Beverage duties include:
Barista duties
Greeting and serving customers
Cash handling and EFTPOS operations
Cleaning of tables and collection of cutlery and dishes
Stock Hand duties include:
Receiving, reconciling and dispatch of stock
Providing a high level of service throughout the food & beverage areas
Keeping track of all equipment/ foods and containers from storerooms, fridges, freezers for all other food and beverage areas
Cleaner duties include:
Cleaning & maintaining all public food and facilities areas – including toilets
Waste Disposal, litter removal
Removal of cobwebs, insect nests
Cleaning wet/dry spills
Guest relations (providing directions and information to guest)
Essential Criteria:
• Experience within a similar role
• Possess a Responsible Service of Alcohol Certificate
• Excellent customer service skills
• Excellent communication skills
• Must be well presented at all times and lead by example
• Available to work weekends, Public Holidays and School Holidays
• Must have own transport as public transport is limited
Applicants must be fit for physical work, enthusiastic, mature-minded, confident, well-presented and able to demonstrate a high level of work-ethic and initiative.
Link to ad: https://www.seek.com.au/job/39712395?searchrequesttoken=92e8598c-90bd-44d4-802b-eb03a2b3c79a&type=standard
10)Bar and TAB Attendant
Job Description: ALH operates over 330 licensed venues across Australia. We are a well-repected key player offering a diverse aray of hospitality experiences including electronic gaming, sports bars, bistros, nightclubs and TAB.
We are currently recruiting for an experienced TAB and Bar attendant to join the friendly and professional team at the Villa Noosa Hotel. You will be responsible for providing friendly and professional customer service across our bar and TAB. The successful applicant will be energetic, enthusiastic and need to demonstrate:
Prior experience in TAB
Experience with cash handling duties
A high standard of customer service
Success in working in a team environment
A history of exceeding expectations in all
work areas.
Applicant must have RSA & RSG
 We are searching for applicants that are prepared to work closing weekday and weekend shifts.
Please note – Only those applicants who the company wishes to interview will be contacted.
Link to ad: https://www.seek.com.au/job/39709489?searchrequesttoken=92e8598c-90bd-44d4-802b-eb03a2b3c79a&type=standard