-What: Skyline Ferris Wheel
Where/When: Everyday – 10am-Late – Bulcock Beach carpark, Caloundra
Description: Enjoy the spectacular 360-degree views across the hinterland and the sea this weekend! A seat will cost you $10 each, or grab a gondola for you and your besties for $30. That's a cheap spend for adding a little magic into the week.
-What: Marcoola Night Markets
Where/When: Every Friday Night – From 4pm – 10 Lorraine Avenue, Marcoola
Description: This gem, right in the heart of town, is on every Friday night and pulls together some of the best food trucks and stalls from across the Sunshine Coast. A little warning though: The word has spread and the food does sell out, so get here early to beat the crowd.
-What: North Street Makers' Market
Where/When: Saturday 13 July – From  8:30am – 1pm – Caloundra Arts Centre
Description: At North Street Makers' Market the stallholders put love, passion and craftsmanship into the products that they are selling. The Market aims to give local artisans and makers an affordable place to show their wares and to give shoppers the awesome opportunity for a fun morning and pick up some unique wonderful things for themselves or as a great gift for any occasion! Find everything from quirky children's dolls through to intricate jewellery and unique ceramics, even home baked goodies! So if you are a lover of all things handmade then look no further. Come along and experience it for yourself. Enjoy a delicious coffee after browsing the market stalls, meeting the makers and hearing their unique stories.
-What: The Lava Lamps – Live at Piano Bar
Where/When: Saturday 13 July – From 8:30pm – The Piano Bar, Ocean Street
Description: Silky grooves from funky soul sauce to frothy beer jazz, the Lava Lamps will have you dancing, swooning, spiralling and jumping.
From twists on known tunes to momentary creations of fresh original grooves, Lava Lamps keep you engaged with curves, angles and flections offering unprocessed organic music.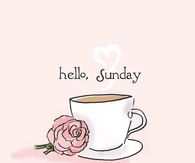 -What: Peregian Originals 2019 | Community Music Festivals
Where/When: Sunday 14 July – From 1-5pm – Kingfisher Drive, Peregian Beach
Description: The Peregian Originals are a community funded music event series that run on the second Sunday of every month at Peregian Beach Park.
4 ORIGINAL musical acts and an assortment street performers, artists, poets and artists will also partake throughout 2019.
Each event is 100% funded through the contributions of the community through the sale of raffle tickets and donations made at each event. Note that this event depends 100% on the community involvement and support of original music.
The Originals are an all ages event, family friendly and promote good vibes, good times and great music!
-What: Bradman Blues
Where/When: Sunday 14 July – 5-8pm – The Bradman River House, 267 Bradman Ave
Description: Live cruisey feelgood music. Sweet tunes to watch the serene sunset over the Maroochy River.