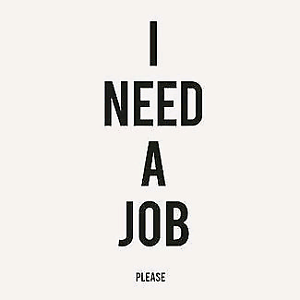 Waiter/Waitress
Job Description: The Prickly Pinata is a busy Fresh Mexican restaurant located in the heart of Cotton Tree.
We are seeking an experienced waiter/waitress to join our team. The right candidate will have at least 2 years experience in a similar role and must be able to make coffees. Cocktail and bar experience is advantageous.
The position requires evening & weekend work and is about 15-20 hours per week.
If you think this job is for you, please drop by with a CV or email a copy to pricklypinata@gmail.com
Fluent English is a must.
The position involves weekend and evening work.
View our website on pricklypinata.com
Link to ad: https://www.gumtree.com.au/s-ad/maroochydore/front-office-guest-services/waiter-waitress/1219440685
Job Description: The Sushi Train Restaurant located at Maroochydore QLD is now hiring chef who can do Japaness food and Sashimi.
Any nationality and ages are welcome to send resume to guykim33@gmail.com
We will contact you after we consider your resume.
Link to ad: https://www.gumtree.com.au/s-ad/maroochydore/chef-cook/looking-for-japaness-chef/1218906628
WAITING STAFF FOR MODERN ASIAN RESTAURANT
Job Description: Namory Eatery is run by a local business who had branched out 14 years ago its popular eatery among the locals and has gained a stellar reputation for its Asian-influenced cuisine. It is a continuing new established venue for the business that keep focusing on enhancing customer service through the prompt delivery of Asian fusion in a friendly and enjoyable restaurant environment.
We located perfectly in the heart of Cotton Tree with Parks, Rivers and Beach. Public transport stop right at front door.
Recruiting position: Waiting Staff
About you
Have at least 2 year experience of similar role.
Be be able to carry 3 plates
Possess excellent people and communication skills
Good knowledge of food and wine
Show a positive, vibrant and enthusiastic personality
Have a passion for people and the hospitality industry
Bar experience an advantage
Well presentation
Need to be available day time on weekdays
Eligible to work under relevant Visa Requirements.
Start immediately
We value the variety of experiences, qualities and characteristics our people possess and we share and learn from each other.
Please email your Resume and Cover Letter to Greenbamboo39@yahoo.com
Link to ad: https://www.gumtree.com.au/s-ad/maroochydore/waiting-staff/waiting-staff-for-modern-asian-restaurant/1215698892
Adhoc Kitchen, Market and Event work
Job Description: Must be RELIABLE. Great Service skills and food prep
Link to ad: https://www.gumtree.com.au/s-ad/kuluin/kitchen-sandwich-hand/adhoc-kitchen-market-and-event-work/1220970294
Casual Wait Person
Job Description: Casual Wait person required for 3 days a week, with the potential for more hours. Must have minimum 5 years experience in a la carte dining. ability to work within a small team and available weekends. Passionate about food and wine and delivering an amazing experience for our guests.
Please email resume to manager@cellardooronfirst.com.au
Link to ad: https://www.gumtree.com.au/s-ad/mooloolaba/waiting-staff/casual-wait-person/1220605414
All rounder waiter/waitress
Job Description: A position has arisen for a strong all rounder to come and our team. Hours are flexible and offer plenty for the right person. You must have previous floor experience, show initiative at all times and coffee experience is a big plus. If this sounds like you, we would love to hear from you. Immediate start for the right candidate. Send a resume to mrc2468@gmail.com
Link to ad: https://www.gumtree.com.au/s-ad/buderim/waiting-staff/all-rounder-waiter-waitress/1221190152